Youthreach Centres
Youthreach programmes cater for 15-20 year old early school leavers, with little or no qualifications and for priority target groups as set down by the Department of Education and Science, from time to time. The course subjects are learner-centred and experimental with a strong emphasis on achievement and on developing the capacities of the participants. The programmes seek to promote the participants sense of self-worth and identity as well as a pride in their abilities and work.
The programmes on offer include:-
Basic Literacy and Numeracy
FETAC, Levels 1 to 5
Junior Certificate
Leaving Certificate Applied
ECDL
Back to Education Initiative,(BTEI)
Fastrack Information Technology,(FIT)
Personal and Social Development
Summer Programmes
Advocacy, Support and Guidance
A Training Allowance is paid to those attending. Three Youthwork Centres operate under the aegis of the City of Cork VEC, each catering for 25 students. Two are based on the Northside of the City and one on the Southside. Programmes operate five days per week throughout the academic year. A summer Programme is also provided focusing on the personal and social development of the student.
Youthreach Locations and Contacts
Knocknaheeny at Terence McSwiney Community College
Tel: 021-4395842
Co-ordinator: Órla Butler
The Glen at GlenYouthreach, The Glen Resource Centre, The Glen.
Tel: 021-4514815
Co-ordinator: Matthew Reville
Teach Barra, Dean St.
Tel: 021-4966950
Co-ordinator: Fiona Scott
Mahon at Ringmahon House
Tel: 021-4614599
Co-ordinator: Maura White
Cork City Learning Support Services
Operating as part of the "Youthreach Family", Cork City Learning Support Services caters for students 12-18years and has a capacity for 60-70 students. As an extension of the Youthreach Programmes operating under the aegis of the City of Cork VEC, the purpose of this initiative is to increase the participation in learning by young people identified to be the least successful participants in their cohort of learning and following participation on the programme to facilitate:
Their integration into full-time schooling
or
Continuation of the Special Service to them
or
Referral to alternate Services as appropriate
Course includes a Pre-Junior Certificate course; Junior Certificate FETAC level 1, Safe Pass, Independent Living Skills etc.
Gaisce (President's) Awards.
Gaisce – The President's award is Ireland's very own National Challenge Award – the country's most prestigious and respected individual award programme for young people (15-25 years).
The Award Scheme works on the basis of a personal challenge set by the young person and monitored by a President's Award Leader (PAL). There are three different levels of Award – Bronze, Silver and Gold, in the challenge areas.
Skill
Community
Physical
Adventure
The Gaisce Award Scheme is promoted in Centres of Education and the Youth Work Sector by trained staff from the Cork City Learning Support Services.
Location:
Cork City Learning Support Services
Fr. Matthew St. Tel: 021-4273526
Director: Des Cullinane
---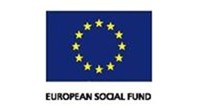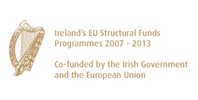 Last Updated: Tuesday, 25-Sep-2012 14:27:14 IST